FAST-DAQ
Let us know how we can help you.

Telephone

(800) 732-7832

Postal address

1022 Antelope Trail, Winter Springs, FL 32708, USA
Send your email to

with questions or comments about how we can help. Contact us here, or type in the email address shown above (Due to spam, we have replaced the text email address, with the image email address shown above).
Note: Privacy. We will NOT give your contact information to anyone.
No more guessing as to which "one point" is the right point.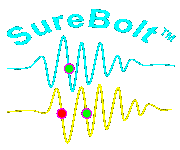 The FIRST whole echo method (patented DSP Technique).